Bulk carriers have one thing in common: variety. Variety in cargo, in build and in requirements when it comes to spares. Marinetrans is equipped to meet the specific needs of any bulk carrier at any time and any place in the world.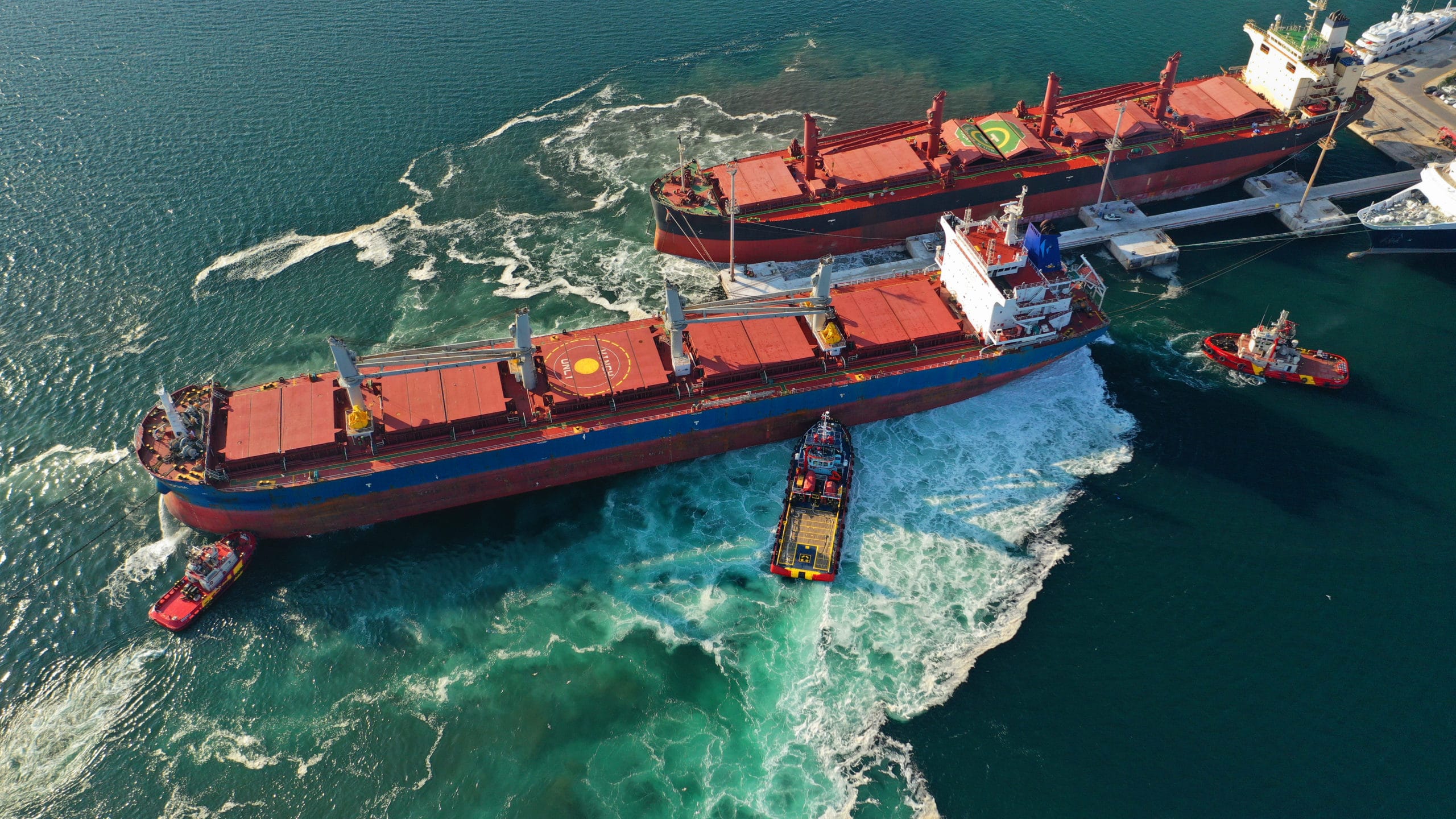 Supplying the world in bulk
From single-hold mini-bulk carriers to mammoth ships, these vessels are built for transporting heavy loads of grains, ore, gravel, oil or other bulk cargo across the world. From experience we know these carriers also have special needs when parts need to be replaced and customized our processes to fit your requirements.
Your logistic requirements may vary because of the various sizes and weights of your components. Marinetrans is specialized to anticipate and has no problem 'thinking outside the box'. This means we are always prepared and ready to ship anything you need. From a shoebox sized item up to a 500 tonnes lift crane.
Global and local presence
Bulk carriers most often operate as charters, which demands a timely hold of spare parts. Our vast global network enables us to always act immediately and deliver on short notice. And since 82% of the world's bulk carriers are made and docked in Asia, Marinetrans is also heavily present in Asia to meet this demand.
A short video explains the advantages of the door-to-deck services of Marinetrans and the influence this can have on your future ship spare logistics.
Client cases we are most proud of
We were tasked to manage the challenging transports from supplier quay till delivered at...
Curious about the services that we can offer to you?
From our offices and warehouse facilities in all corners of the world, our highly skilled and dedicated operations experts work 24/7 to offer you peace of mind and help your business thrive.