We have been moving ship spares and marine equipment globally for decades enabling us to perfect the process. By understanding your specific needs, we seamlessly coordinate the most efficient transport flows to your vessel.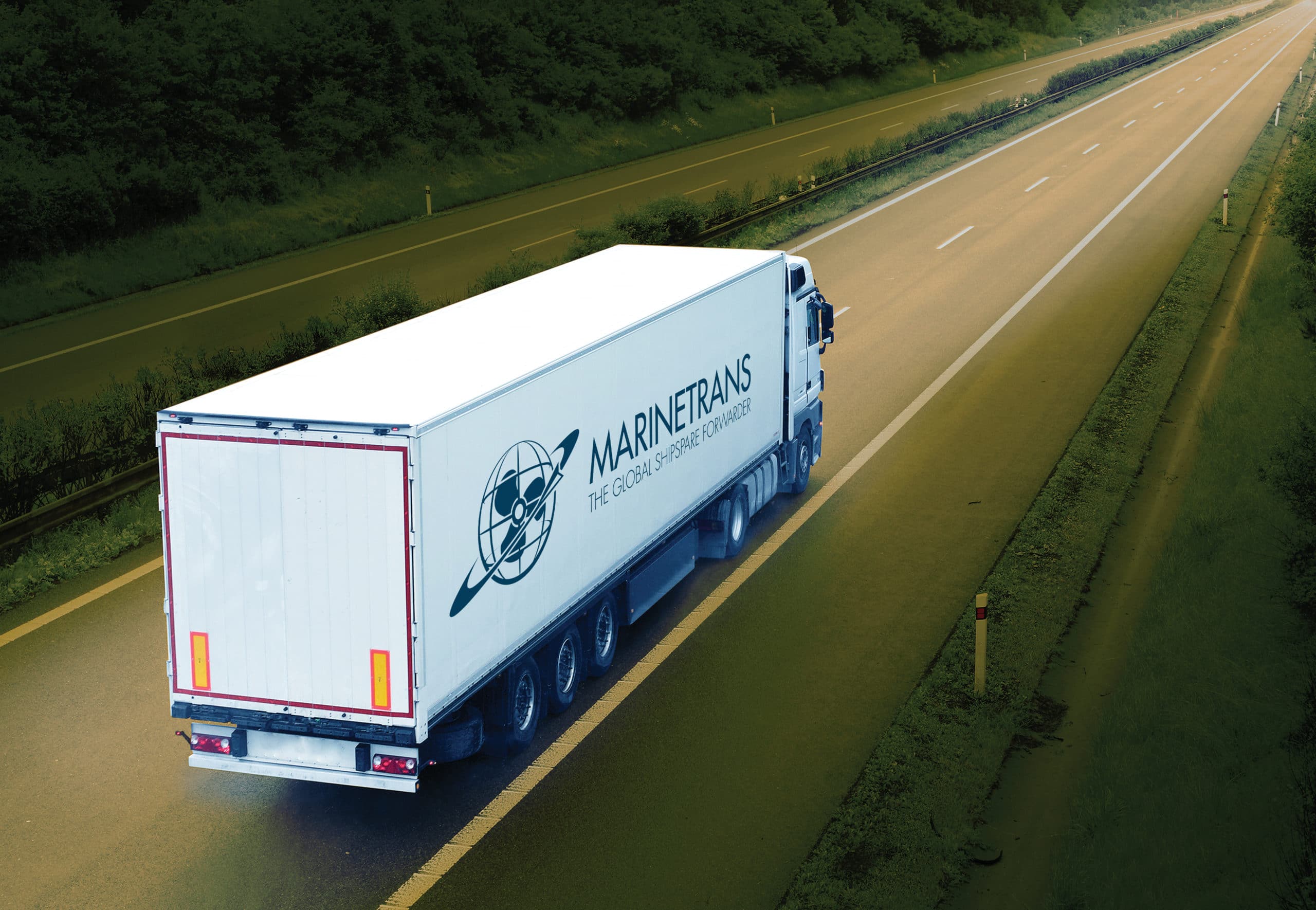 Leave it to us
Your suppliers might be spread all over the world, making it complicated to plan and manage each individual transport of your needed parts. Marinetrans solves this problem by offering our renowned 'door-to-deck' service. Our warehouses are strategically located near your suppliers. This means you can either have your vendor deliver the part to our nearest facility or request that we collect your ordered supplies from your vendor at any location.
Marinetrans has a smart logistic process where all your orders are registered into our IT-system typically with hours of arrival with all accompanying documentation. We make sure every package is labeled and stored safely before further transport. Your inventory is visible to you 24/7 via our web portal for ease of access. 
Always a fitting solution
On time, every time
After consolidation, we find the optimal way of transport from our hub to the shipment's final destination. Whether it's by sea, air or land, we always choose the most cost-effective mode of transport to meet your delivery deadlines. We have made favourable volume agreements with many leading quality sea freight carriers, airlines and trucking companies, so you are assured to get the best price with every shipment. Our proven way of working has saved our clients not only a lot of money, but also a lot of time and worries.
A short video explains the advantages of the door-to-deck services of Marinetrans and the influence this can have on your future ship spare logistics.
Overview of all our door-to-deck solutions
Documentation and legislation
Client cases we are most proud of
We were tasked to manage the challenging transports from supplier quay till delivered at...
Want to know what types of vessels we specialize in?