Going the extra mile with First Mile Logistics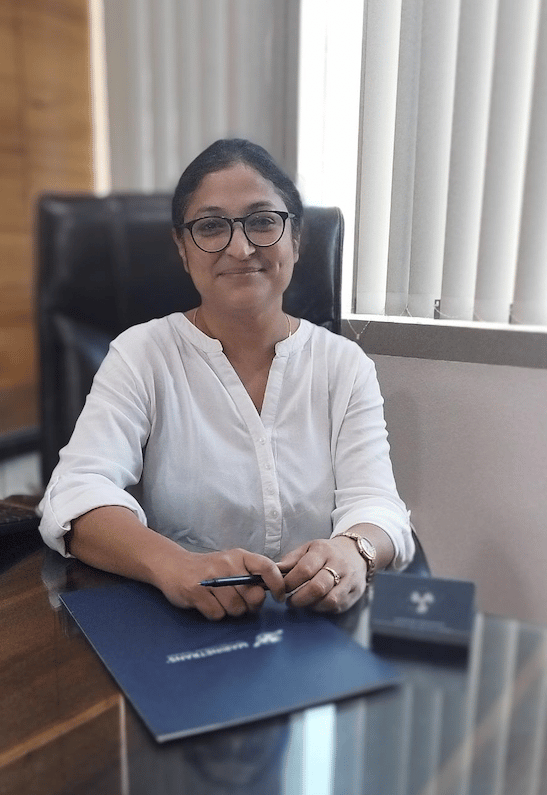 As a ship owner, expediting your orders with suppliers – in order to get your spare parts or project equipment to your vessel on time – takes a lot of work (both time and effort) and involves significant cost. Efficient management of the 'first mile' takes out a lot of the stress and even part of the cost. Marinetrans' First Mile Logistics activities ensure just that. With a dedicated team operating around the globe their job is to ensure clients of an efficient, transparent and reliable logistics process from the outset.
Defining the first mile
At Marinetrans, being a global marine spare parts forwarder, First Mile Logistics refers to managing the process between a customer placing an order with a supplier, and that order arriving – whether by collection or delivery – at one of Marinetrans' 19 warehouse hubs around the world.
The aim is straightforward; by taking care of First Mile Logistics, the company is building a sound foundation that ensures the success of the remainder of the process and, ultimately, delivery to a specific vessel of a satisfied customer.
This is called 'First Mile Vendor Management', as it's about expediting to get the orders (or 'POs') that a ship owner has placed with their suppliers in time to the first storage hub, from which the main leg of the transport will start.
Swinging into action
"As soon as the customer alerts Marinetrans, via EDI or email, to the placement of an order, the First Mile Team swings into action and begins to coordinate the transportation of the order from the supplier to our premises," explains Priya Arun, Operations and Client Service Manager at Marinetrans Mumbai, where the company's the global Back Office is located.
The primary goal of the Back Office is clear: assisting other Marinetrans offices in their work and providing back-up and support services for both globally located colleagues and customers without time zone issues, thus enabling Marinetrans to provide true 24/7 service.
It sounds simple enough, but in reality, First Mile Logistics can pose a range of challenges and complexities. For one thing, the client order can relate to anything from a single, small component to a container full of parts, to an outsized piece of equipment. This means vendor management needs to be tight, detailed, involves chasing suppliers when needed and keeping clients updated at all times.
Taking care of the paperwork
"A client may have multiple orders to different suppliers, all of which are to be delivered together to the vessel. It's important for the client to keep their transportation cost to a minimum. However, each supplier only has responsibility for their own order. The role of the First Mile Team is to take overall responsibility, centralize the process and optimise logistics." The team ensures that all the orders can be shipped at the same time in accordance with the requirements of the country of destination.
Racing against the clock
And if that doesn't sound challenging enough, the clock is ticking. "I would estimate that over 90% or our work is time-sensitive," says Priya. "There's a vessel in port with a strict schedule. It's not going to wait for us. We have to be on time."
Masters of planning
It's essential then that the First Mile Team, located at Marinetrans global HQ in Norway, is able to plan, juggling numerous tasks at once with multiple vendors and customers. Is something ready for collection? Do I need to organise a delivery? What steps can I take to mitigate a delay?
The team has to ensure, for example, that all the paperwork from the supplier is received so that the Operations team is able to plan the next steps – shipping the orders. The slightest error at the start, can have a lasting impact on the progress of an order.
Transparency: eSea Operations
An advantage of First Mile Vendor Management is the transparency it offers the client. It provides the customer with valuable information relating to supplier performance that can assist with future purchasing decisions. For this, the team uses eSea Operations, the newly developed state-of-the-art operational system, which has a real time connection to eSea Control, the online tool for customers to show status of their orders from the moment Marinetrans has received an order notification until onboard delivery. Upon request the First Mile Team also compiles customer specific reports.
Supporting sustainable shipping: CO2 offset programme
Recently, Marinetrans has expanded these reporting services by taking into account – at the client's request – what the delivery has 'cost' in terms of emissions and has launched a programme to nullify that impact.
In times of rising environmental awareness and ESG reporting, more customers want to measure and mitigate their footprint. Hence, Marinetrans offers CO2 reports which show the calculated CO2 impact of the transportation of the order. Seeking to add extra value, clients now get the chance to offset this if they decide to do so.
For a small additional cost, companies can enter Marinetrans' offset program it recently set up with NGO Justdiggit. The project is using financial donations to re-green Africa, planting trees and implementing sustainable agricultural practices in countries such as Kenya, Uganda, and Tanzania. Like the First Mile Logistics process, this scheme is also transparent – the results can literally be seen.
In-depth understanding of ship spares
Marinetrans has a unique model. For many logistics companies, ship parts are just one product in an extensive portfolio. For Marinetrans they are the core business. And with this focus comes an in-depth understanding of what ship owners and ship managers require from a logistics provider, incl. taking consolidation action to save cost.
This is why the company, with its extensive network of hubs, ensures that someone is available to take care of things 24 hours a day, seven days a week, all around the world. It's also why Marinetrans is so committed to going the extra mile to ensure the success of the first mile – this is what we mean with true vendor management.
"The first steps taken for any order are of crucial importance to our clients. The success of their operations is dependent on it and the whole world is counting on an efficient and reliable maritime industry, so we need to get it right from the very beginning," concludes Priya.
Want to know what other services we can offer for you?