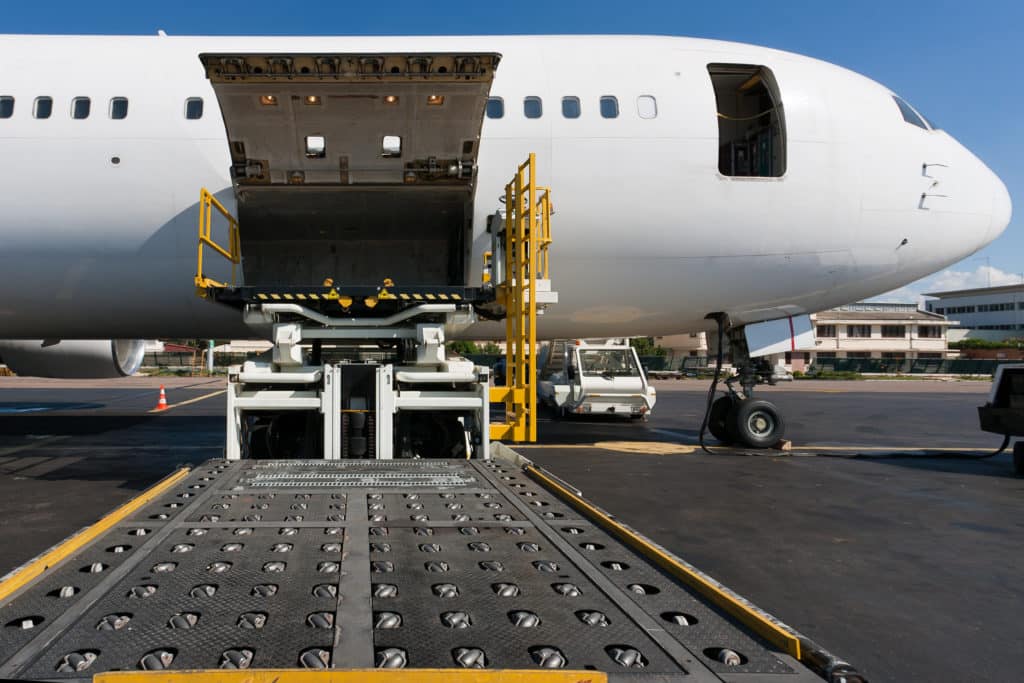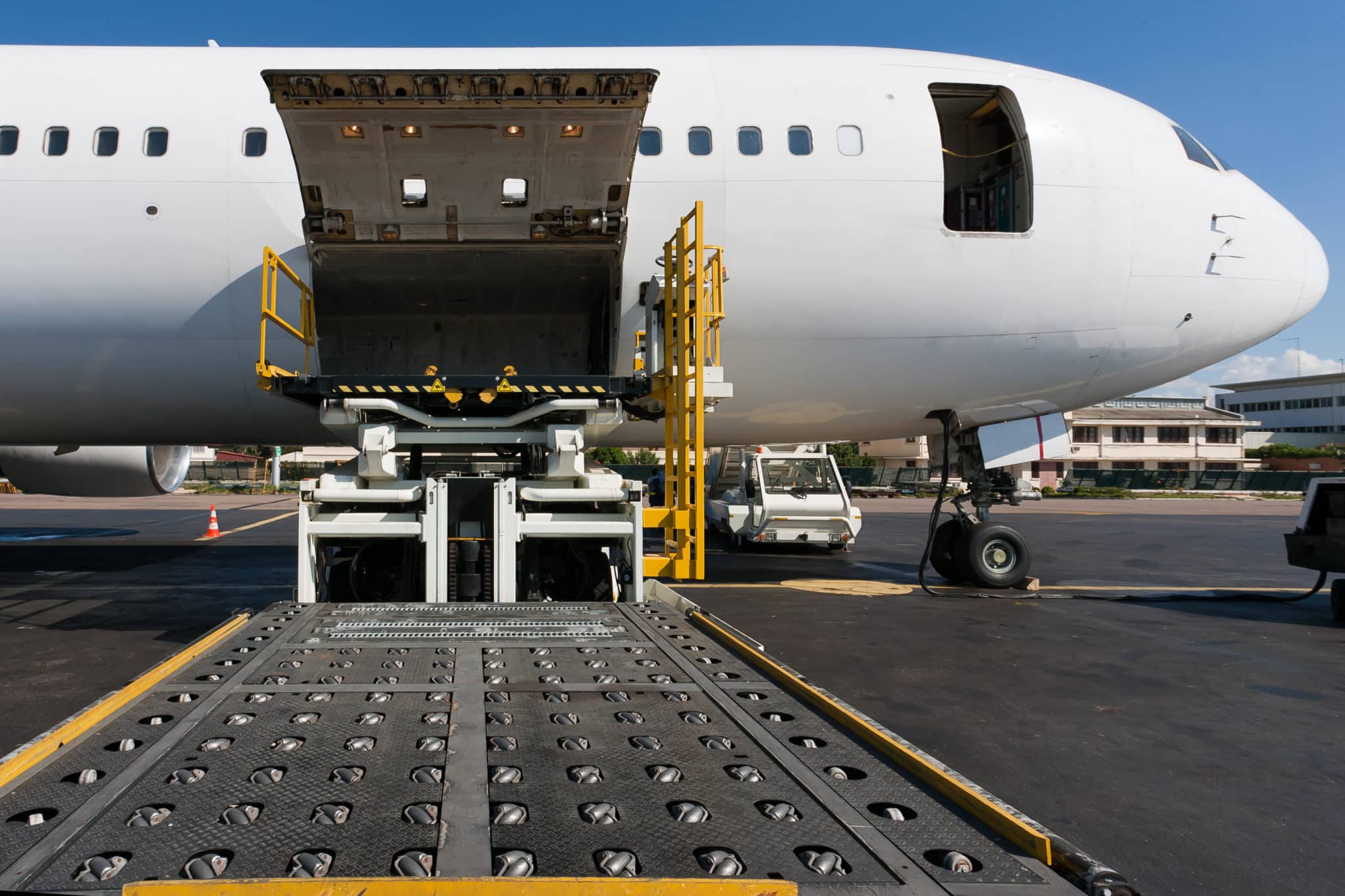 DEMAND
Volumes are softening in July. Purchasing Index (PMI) is at the lowest level since Aug 2020 resulting in reduced cargo volumes.
Demand in June was 3% lower than same period in 2020.
Consumer inflation (highest since 1982) and economic situation makes the outlook uncertain
There is a comeback in demand as countries exit lockdowns and we're heading to traditional peak-season – with potential capacity crunch on Asia outbound.
E-commerce cargo volumes and China resumption in China factory output is expected to be key drivers or increased demand.
CAPACITY
Incremental improvement in capacity with gradual return of passenger flights – capacity was up 18% in July vs. same period last year.
Passenger flight capacity down by nearly -19% in Jul 21 vs Jun 19, and overall capacity in the market is down 10%.
Capacity in and out of China is increasing with the easing lockdown, reaching 80% of pre-lock down levels in June.
Further increase in passenger flights is expected as more countries is coming out of Covid lockdowns and travel resumes.
Russia-Ukraine war is continuing to impact the freight market with airspace closure, esp. on North Asia to Europe routes.
RATES
Rates show signs of softening but in Jun the rates are still 120% higher than same period in '19 and 23% higher than 2021 baseline.
Rates are expected to remain high driven by aggressive yield management by carriers, and hike in fuel prices.
Airlines continue to manage yields aggressively; where cargo revenue is representing 30% of their revenue – compared to 10-15% in 2019
Priority uplift and direct services comes at a premium – where lower rates risk not getting uplift.
Jet fuel prices has increased steadily since April 2020 and came in at 159$ per barrel in July.
Demand was slowing down in May for the first time since Jan 2021, and continued in June
With easing lockdowns and increased factory output in Asia, demand is expected to rebound.
Inflation and energy prices may hinder demand – difficult to predict. 
E-commerce demand and traditional peak-season in Q4 is expected to push volumes higher

Capacity showing positive signs of increasing with resumption in travel and passenger flights.
If trend continues, this should have a positive impact on stabilising rates and service levels.
Passenger flight capacity is still down 19% vs. same period last year.

Rates remain at historically high levels
Although softening in June and July compared to peak in Q1, rates are still overall higher than 2020 and 2021.
Highest rate remains on Asia to North America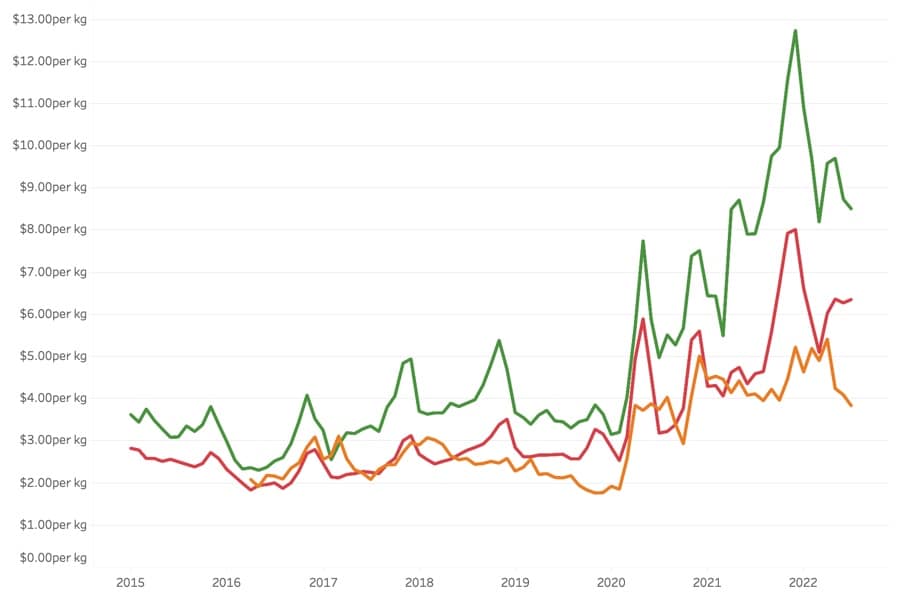 Jet fuel prices has seen a sharp increase since the war in Ukraine and adds to the total freight.
Fuel accounts for about 40% to 50% of air operating costs of a single flight.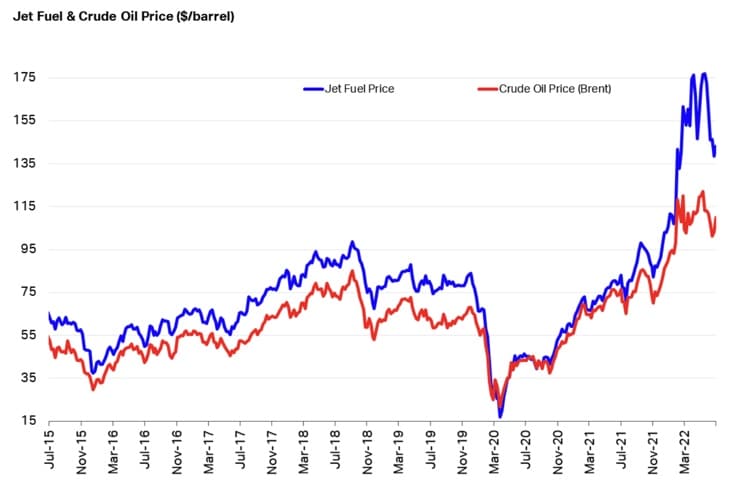 Want to know what services we can offer for you?