We were jointly appointed by two of our customers, supplier and buyer, to provide the most suitable transportation solution for 3 large gas modules from a fabrication yard in Qidong to Keppel Shipyard in Singapore.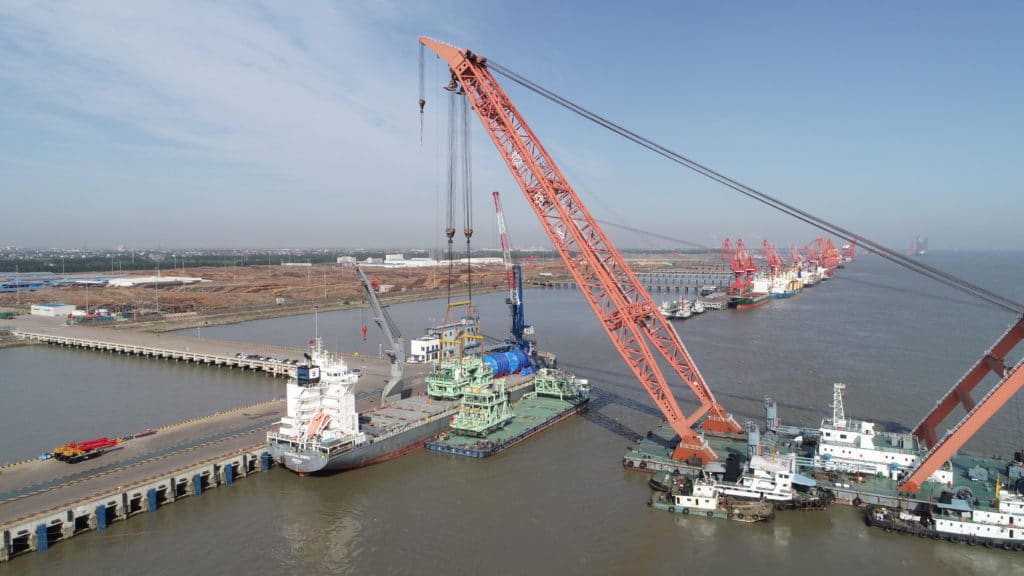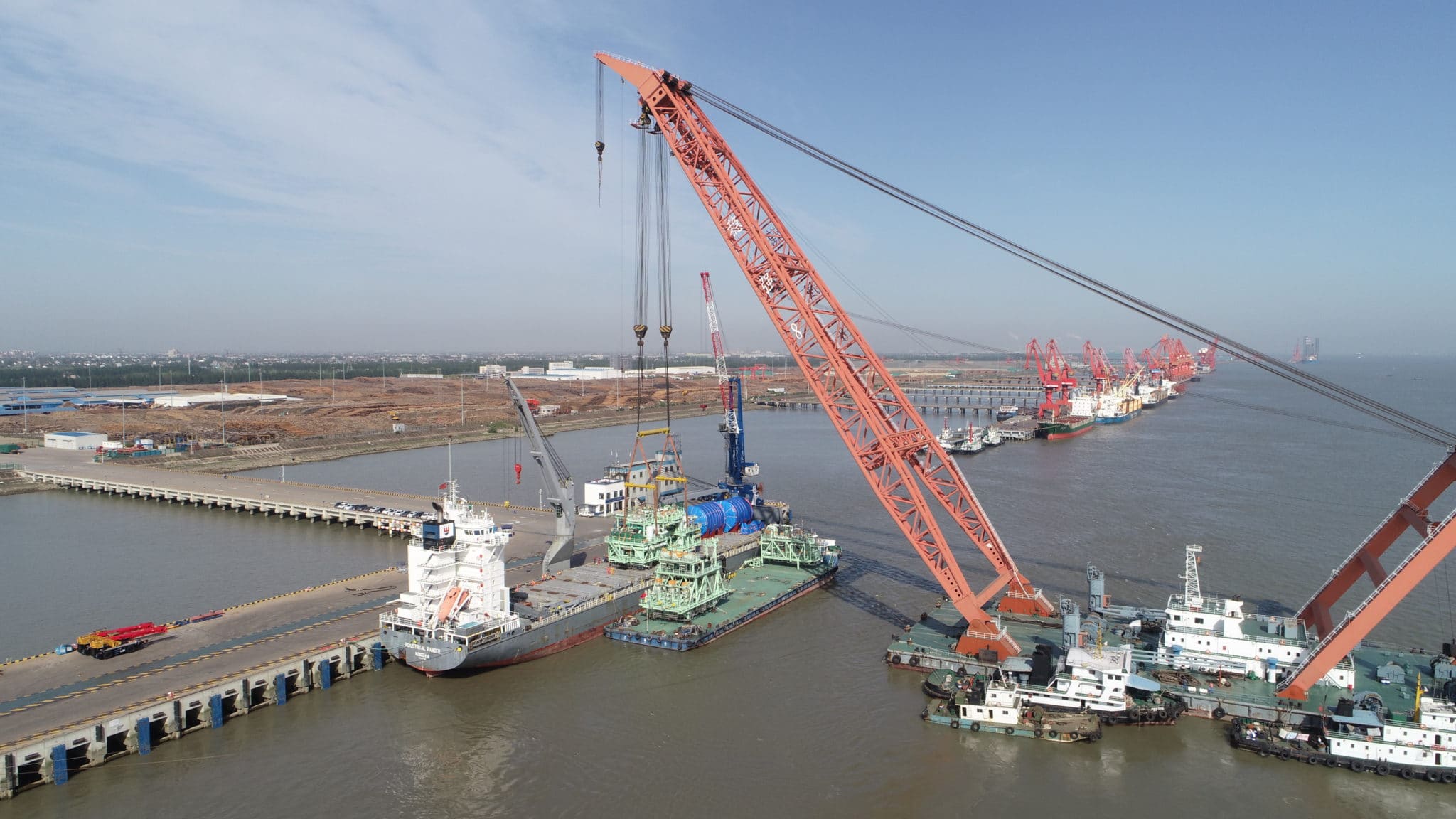 Selected to provide complete project management, Marinetrans also engaged a reputable Marine Warranty Surveyor (MWS) to approve every step of the move. This included load-out at the fabrication yard, barging to a port in Shanghai, transfer to HLV and finally, discharging in Singapore. All engineering, documentation and planning ran smoothly and the MWS could duly approve each stage without delay. Marinetrans negotiated the most suitable charter terms in our customers interest and ensured well-coordinated arrival of assets used for the operations. Being present at each site in China prior and during operations ensured every phase was performed professionally and timely with the highest international standards and to the expectations of clients from the oil and gas industry. Marinetrans were the centre-point throughout, between suppliers, sub-suppliers, external stakeholders, end customer, shipyards, MWS, asset owners and partners.
The gas modules were exceeding 11,000rt and weighing around 1,000tns in total, with the heaviest single lift being around 550tns. There were significant challenges related to the time period to plan the operations due to external delays and a lack of availability of certain assets. A nearby salvage operation also took place prior to our lifts which required us to work hard to ensure access to a 1,800tn sheer leg crane. Language barriers, variations in safety culture and technical documentation requirements were also barriers we had to overcome.
"The project was delivered on time and on budget and could not have been executed better! Both the transportation and installation of the module was impressive"
The key factors in the success of this project was detailed planning with creative solutions, cultural knowledge, the selection of suitable partners and a hands-on presence throughout the process and operations. Marinetrans has a proven track record of similar transports in similar environments and are very familiar with the challenges that can arise. The modules were delivered in the early part of the delivery window in Singapore, and were safely discharged directly from HLV to the gas vessel.