Weekly update COVID-19 | Week 37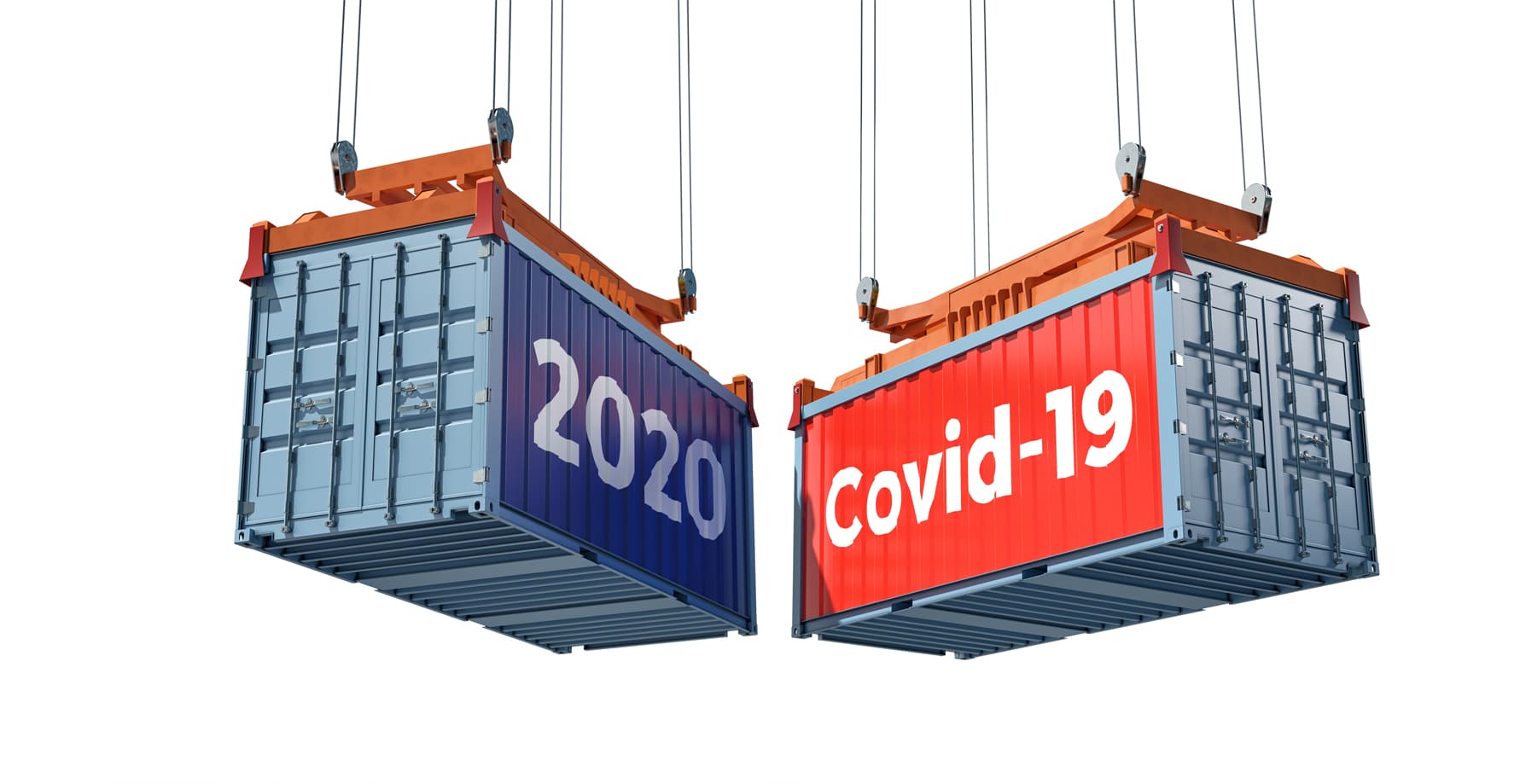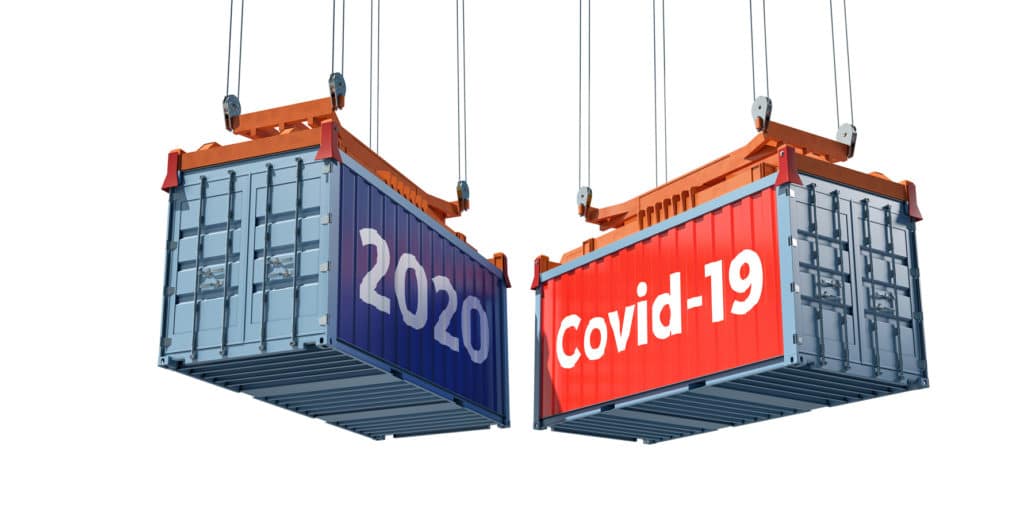 Marinetrans will keep you informed on Corona related changes concerning your transport of spare parts with our weekly updates per mode of transport and per region – along with the necessary measures that need to be taken. We will continue to work in a force majeure situation, case by case and will do all that is possible to find the most economical solution to meet the delivery deadline and to make your business run smoothly.
Updates via Mode of Transport
Kindly note Shanghai (PVG) airport put extra quarantines measures in place due to confirmed COVID-19 cases from charter operators. As a result, very few spot charters will be approved going forward which could keep a lid on capacity expansion during the peak season.
Surging Covid-19 cases amongst ground handling staff at many Chinese airports have forced new work rules to go into effect. The most significant airport impacted by these new rules is Shanghai (PVG) where a 7+7+7 work program has been implemented. This means that staff work 7 days, quarantine in a government hotel for 7 days and then quarantine at home for 7 days. The cycle then repeats itself.
This has effectively reduced the workforce at the airport by almost 50% which has forced many airlines to cancel flights and also limit the amount of work for the ground handling staff. As a result of these changes, Flexport has embargoed the carrying of import freight into PVG so the loading of export cargo from PVG to LAX can be prioritized. These new work rules are expected to be around for several weeks if not longer so this is also going to have a significant impact on how much freight can move through PVG during the peak season.
We shall continue to observe a lack of freight capacity on many routes, especially in the current peak season, and the resulting very high freight rates. (Europe-USA). Priority is given for loading cargo flights are: Medical equipment & supplies, Perishables, Post, Baggage, Priority paid cargo, General paid cargo.
To check any airline operational information click here: https://www.tact-online.org/covid-19.
Transit times have increased to most destinations by 2-4 days. Covid-19 Surcharges have been implemented. We will utilize these services case by case depending on service and price level. All shipments coming into EU now have to be cleared customs. Before if the value was Euro 22 or less, no custom clearance. Now all these ecommerce shipments to private people have to be cleared and causing huge courier back logs to arrange the clearance. Delays 3-7 days.
The extraordinary congestion seen at America's main two west coast ports is far worse than the port lockout days of 2002 and 2004.
Peak season and congested related surcharges, which reflect both the high levels of demand that carriers are facing and the overall capacity levels in the market, have been implemented by several carriers. At the same time, moving freight rates on TPEB remain at premium levels.
The port congestion pandemic has stretched around the globe with ever greater numbers of containerships idling, waiting for berth spaces to open up across five continents. Pandemic and unified behavior is dramatically narrowing the market supply for cargo space and container capacity, which is driving up ocean freight rates going record high. Due to bottlenecks in availability of empty container containers in Asian seaports delays are to be expected for sea freight shipments. Our experience is often up to 2 weeks or more in delays. Do plan on delays and build in a minimum of at least 4-6 weeks advance booking for your all Ocean freight shipments.
Europe: At current, we are not experiencing delays and so far, most governments continue a temporary relaxation of the enforcement of driving and rest times for drivers in order to eliminate bottlenecks caused by the current crisis. This may change at any time and we will advise. Waiting hours incurred by drivers has increased due to so many restrictions of staff, medical checks and crew availability.
Our ETL Trucks continue to roll each Friday from Oslo (Tuesday also), Gothenburg, Copenhagen, Helsinki, Hamburg (Tuesday also) and London to Super Hub Amsterdam. USA trucking capacity has stabilized but capacity is very tight, and delays are often due to Covid demands and check points.

On Board Services / Port Information
Our last mile delivery service remains in tack in most global ports. It may take a bit longer but, in most cases, but we can find a way on board. Port congestion in China is delaying many vessels for several weeks! We suggest that you use this service for added control especially in these tough times. Please consult this link for port service listings: https://www.nepia.com/industry-news/coronavirus-outbreak-impact-on-shipping/ (Credit to The North Club)
Europe: Last week more and more infections but gladly the last two days it is getting down rapidly. Infections are decreasing, but still limited restrictions. More and more people got their second shot and should be fully protected now despite the Delta variant. Daily life is as normal as it is with limited restrictions
AIRFREIGHT EXPORT: Airfreight is still at a high level, especially into East Coast USA, South America, African continent and Australia. China in general is stable but still on ad hoc base. However oversized and or big cargo into Shanghai is very limited because of limited availability of resources as of some Covid-19 infections. Chinese Government is very strict about this and closed some ground handling companies. Because of our block space agreements, good relationship with carriers we manage to get the job done. We still do suggest booking the space in time. We expect higher rates and no space due to below. We have been advised that due to the Covid epidemic in China, ground staff handlers have been severely reduced and huge delays will occur. As many of you have vessels calling Chinese ports for regular calls and dry docking, this interruption in service will have a big impact on your shipments/arrangements. Most international passenger planes are now prohibited to carry any cargo and many cargo flights have been cancelled including airlines KLM, Air France, Delta, Cathay Pacific, China Air cargo and China Southern.
Road Freight: Running smoothly in general. Market is overheated but we always find a way to get the jobdone. In general, it is quite busy in the market. Shortage of wheels and drivers to manage all the jobs.
Ocean freight: Unfortunately, the ocean freight market is still overheated which results in high pricing because the demand is much higher than the supply. Market analysts thinks it will remain this way until at least the end of the year. We do have some blocked space but the sooner you book, the better.
The number of newly infected people is currently rising steadily, but there are no new restrictions so far and no new lockdown in sight. At this stage our office is fully operational.
AIRFREIGHT: Emirates has stopped all flights to Cape Town and Durban. Only Johannesburg (on request) is possible. But there are also almost daily flights ex Dubai canceled!  In general, available flight capacities are very limited and partly booked out far in advance. Rates are on a very high level and changing daily, especially flights to China are fully booked and rates are very expensive.
SEAFREIGHT: There are still significant delays in arrivals and departures. The biggest problems now are the lack of equipment and the restrictions on the delivery of containers (max. 48-72 hours before departure), as all container terminals are still overcrowded due to delayed ships.
TRUCKING: Normal. No problems/delays.
IMPORT: For sea freight the Suez Canal blockade will delay arrival of Containers, which will be forwarded from Rotterdam to Hamburg.
ONBOARD DELIVERIES: Normal. No problems/delays.
It seems that things are going better in Spain and tourist can come now. So, we presume flights to small airport will now be receiving more airplanes. Currently, no measures against COVID19 are affecting our workplace. We're working the same way we used to before Corona.
AIRFREIGHT: Airports are more congested and all of them invoice us a surcharge for COVID when collecting any cargo from their warehouse. Regarding Export, fewer flights are available and air rates have increased for some destinations. 
SEAFREIGHT: Normal. No problems/delays.
TRUCKING: Trucking working as usual.
IMPORT: Longer waiting time due to customs working from home and therefore, slowing the process.
ONBOARD DELIVERIES: There are some terminals where we can have limited access to vessel, hence in such case POD cannot be obtained.
Greece lockdown lifted. Some restrictions and  protective measures still apply, and more people continue to get vaccinated (Government will soon announce new measures as we still have increase in cases). All services and facilities are working.
For our office, we still try to maintain 50% home working for safety reasons and we're all obliged to submit weekly COVID self-test results to the gov.database. Warehouse is on normal staff working.
AIRFREIGHT: We're still facing serious backlog & congestion for most key destinations globally and rates are increasing day by day (over-peaking especially for the past week).
SEAFREIGHT: No problems on export / import, No stabile rates & some congestion issues. Delays on unstuffing LCL shipments.
TRUCKING: No delays for the time being but facing capacity issues for trucking to EU / Turkey. Working on more frequent stabile routings, especially to NL/DE/TK.
IMPORT: Import handling for Air is functioning normally.
ONBOARD: No restrictions or COVID related delays to go onboard.
COVID 19 UPDATE: AU offices remain open and operational 100% with various Covid restrictions currently in place due to the growing outbreak of Delta strain.
AIRFREIGHT: Import airfreight remains restricted due to flight limitations and airline cancellations. Space booking can be very delayed.
SEAFREIGHT: Delays continue to grow with sea freight transfers through to AU. Cargo can sit 2-3 weeks in transshipment hubs whilst in route.
TRUCKING: Further transfer delays are increasing within AU as transfer within around states gets disrupted with various Covid lockdowns.
IMPORT: Customs clearances continue to go through reasonably normal, though some handling delays at terminals due to congestion.
ONBOARD DELIVERIES: Deliveries to vessels are showing delays in some areas with new Covid restrictions.
Our company staffs are all in normal working at office and warehouse. China will have Mid-Autumn Festival from 19th Sept to 21st Sept. Due to Super Typhoon Chanthu effect, most flights ex PVG on 13rd &14th Sept will be cancelled.
China government have implemented more strict epidemic prevention policies, it will affect both exporting and importing and local delivery.  Kindly note Shanghai (PVG) airport put extra quarantines measures in place due to confirmed COVID-19 cases from charter operators. As a result, very few spot charters will be approved going forward which could keep a lid on capacity expansion during the peak season. This leads to flight cancellation and delay
Surging Covid-19 cases amongst ground handling staff at many Chinese airports have forced new work rules to go into effect. The most significant airport impacted by these new rules is Shanghai (PVG) where a 7+7+7 work program has been implemented. This means that staff work 7 days, quarantine in a government hotel for 7 days and then quarantine at home for 7 days. The cycle then repeats itself. This lead to terminal handling time longer than before.
AIRFREIGHT: We can arrange airfreight to most airports. Air-freight rate is on very higher side, many flights ex PVG were cancelled, passenger planes are prohibited to carry any cargo.  Some airlines will resume flights probably from 20th Sept, flight delay or cancellation without notice will be last for a period of time.
SEAFREIGHT:  Situation is getting better, we can book to Asia, such as Japan, Korea, Singapore. Space and price is still tight and higher to USA and Europe, specially for OOG space. There is heavy delay (approx 5~20 days) for vessels depart from Shanghai port due to port congestion.
TRUCKING: Truck is working in normal.
IMPORT:  We arrange customs clearance and delivery at almost all China ports.  For epidemic prevention, terminal ground handling and release time is a little longer.
ONBOARD DELIVERIES: On Board deliveries are functioning for most ports. Due to contactless delivery, ship crew needs longer time for checking cargo, we could obtain POD later than before. Due to covid effect, some terminals/vessels like Rizhao, Beilun etc prohibit delivery, the situation changes quickly and sometimes we get notice in short time, we will follow closely for each vessel and keep you informed.
Due to drastic increase of those being infected government has increased alert level to 4 which is highest alert level we've faced.  This will basically limit gathering of no more than 2 people.  MTKR back to 50/50 in office & home operation for additional next 2 weeks.
AIRFREIGHT: Other than to Asia destinations, spaces are starting to be overbooked with some destination having to book at least a week in advance to secure space with rates being constantly updated depending on space availability.  This more or less will continue to end of the year.
SEAFREIGHT: Still spaces are basically fully booked into end of September and we are anticipating for more space issues & rates as we are seeing more and more carriers bypassing Korea callings.
TRUCKING: Normal Operations.
IMPORT: Normal Operations.
ONBOARD DELIVERIES: Normal operations.
As at today, our Osaka office & Warehouse are fully functioning for 100%. On the other hand, due to serious increase in COVID-19 cases, Osaka and other cities are under State of Emergency, therefore Osaka office will implement remote-work for 30%. 
All vendors including Airlines/Brokers/Trucking companies/etc are affected due to remote work or related issues which will cause heavy delay on quotation and arrangements. In case we face Covid-19 case in our office or warehouse, we will be ordered by Government official to close office or warehouse for 1-2 days for Virus Disinfection. Once Virus Disinfection is done, we will be able to go back to office work.
Booking/Revenue control office of some airlines will be affected by the said State of Emergency which will cause heavy Delay on booking confirmation and rate quotation.
AIRFREIGHT: We are facing serious backlog & congestion for EU & USA & SINGAPORE & SHANGHAI and rates will be increased from October dramatically.
SEAFREIGHT: We are facing serious short on space for USA/EU destinations for both FCL & LCL.
FCL Rates are still remained at very high level.
TRUCKING: Trucking is working normal.
IMPORT: Import handling for Air is functioning normal but Import handling for Sea takes a little longer time due to limited staffs.
ONBORD DELIVERIES: Onboard delivery in Japan is functioning normal. There are some terminals where we can have limited access to vessel, hence in such case POD cannot be obtained.
We are functioning our office with 50 % strength as per Government Norms here in Mumbai. Offices works for all private sectors still shifted to work from Home until further Notice/ Guidelines.
AIRFREIGHT: Flights space availability is getting gradually better and rates are also getting a little cheaper but still higher side than Normal time specially for Europe & US. 
SEAFREIGHT: Sea Freight functioning with good success. Inventory of containers are also limited and rates for Europe and Far East sectors has increased 
TRUCKING: Trucking is working normal.
IMPORT: Export/Import is functioning Normal at Airport but taking more days than Normal days for clearance at Nhava Sheva Port, Mumbai due to limited customs staff.
ONBOARD DELIVIRIES: All imports for on board deliveries are functioning as normal and going on with good success with some restrictions/guidelines but overtime works are NOT allowed after 1800hrs LT.
Transports and main necessary production and business lines will stay on work as normal in this period.
IMPORT: Normal. No problems/delays.
ONBOARD DELIVERIES: Normal. No problems/delays.
Our Office & Warehouse are 75% manned. In view of the requirement to WFH, please expect some delay in billing.  
AIRFREIGHT: Current feedback from airline: SIN / PVG – As advised from next week onward, the backlog should be clear. We've received latest adv from SQ this morning: Again Heavy Backlog & Space situation is very BAD.
USA & Europe – due to COVID-19 TRUCKING Services to USA & Europe will have some delay. 
Facing backlog & congestion for EU & USA & Middle East. Rates are increasing dramatically and are subject to change according to supply & demand.. Space & Rates for Asia are still manageable.  EK – flights to JNB. To CPT and DUR – subject to confirmation at time of booking.  Re: Air Shipment Requiring Temperature Control into PVG – Message from SQ Sales
Due to the Covid-19 situation in NKG, the cold room facilities at PVG is very congested now. SQ is unable to guarantee cold room storage. Please liaise with the consigned to arrange for immediate clearance upon arrival in PVG. This guideline is effective immediately.
SEAFREIGHT: Port Congestion – waiting time might increases from current 3 – 5 days to 5 – 7 days. Most  of the outbound shipments are fully booked till end of this month for major ports. Rates increased and uncertainty of sailing schedules. Penalty might be imposed for any cancellation. Sea Import – Longer un-stuffing – some agents takes 10 to 14 days.
TRUCKING: Same. eg. delays due to border controls. Trucking Singapore / Malaysia: Due to Malaysia Full Lockdown from 01 June'21 to 14 June'21,  trucking company are facing problems with limited number of drivers available for cross-border operations. They also require at least 3 working days for application of Cross Border Travel Permit which is based on first come first serve basis. Mandatory COVID-19 tests for cargo drivers entering Singapore from Tuas and Woodlands checkpoints starting Friday (Jan 22).
Interaction with Cross Border Transporter – PPE: – Surgical mask, face shield or goggles and gloves; Swab Test: 7D RRT – EVERY 3 DAYS INTERVAL FOR PCR AND ART, 14D RRT – PCR 
Important – Please ENSURE NO AMENDMENT of Cargo Import Permit once approved. Any amendments will definitely result in delay and missed delivery.
IMPORT: Air Import handling is functioning normal. Sea Import handling is taking longer time due to Port Congestion and CFS Charges are increased. 
ONBOARD DELIVERIES: In view of current situation, please expect some delay and required more time. 
Delivery onboard at Container Port / Jurong Port / Anchorage – Boarding Officer is prohibited to go onboard. MUST conduct CONTACTLESS CARGO OPERATIONS. All endorsement of documents (D/O, Manifests etc) will be via email only. We'll attach a note to the Master indicating our email address. All items that lift up to vessel can be taken back – including safety nets, ropes, slings and pallet. However, all items taken back must be sanitized. PPE such as face mask and hand gloves must be worn prior cargo ops. Upon end of cargo ops, PPE shall be immediately disposed.  Driver / Cargo Hand must go for swab test with negative result within 3 – 7 days prior entering the Container Port / Jurong Port / Barge Station. Landed Spares – allowed to land. We'll sanitize and keep the Original GLF in a plastic bag if any. 
Delivery to Shipyard – some of shipyards required driver / cargo hand must go for swab test and the result must be negative.  Driver / Cargo Hand must go for swab test with negative result within 3 days prior entering the shipyard. Mandatory to wear N95 face mask.  
 Latest requirement from the MPA and Shipyard: Supply Boat – Boarding Officer is required to produce proof that he/she has a valid Covid-19 Polymerase Chain Reaction (PCR) test taken as part of the 3 Day / 7-Day RRT programme. In addition, will also be required to take an Antigen Rapid Test (ART) on the third (3rd) of fourth (4th) day of the 7-Day RRT cycle. At present, the cost of the ART is not subsidized and must be fully borne by the shore-based personnel or the company. 
Shipyard – same as above. Some shipyard is not allowed our Boarding Officer / Driver / Cargo Hand to leave our truck IF WITHOUT ART.
IMPORTANT NOTE: ALL ARRANGEMENTS SUBJECT TO CHANGE / APPROVE BY MPA (MARITIME AND PORT OF AUTHORITY OF SINGAPORE) FROM TIME TO TIME.  
Quarantine curfew which is currently in force has been further extended till 0400hrs on 21st September, However, all essential services including Shipping activities continues normally.
AIRFREIGHT: Airfreight shipments could be cleared and delivered onboard on a timely manner. We need copies of AWB, invoice and Packing list 2 working days before shipment arrival.
SEAFREIGHT: Due to current limitations because of Covid 19, we need minimum 4 working days to clear Sea freight shipments and arrange onboard delivery. Copies of BL, invoice and PL required well in advance (minimum 3-4 working days before shipment arrival).
TRUCKING: No delays observed, trucking functions are normal.
IMPORT: Limited staff at all key points. Hence, send us Shipping documents for well in advance (as mentioned above).
ONBOARD DELIVERIES:  Onboard delivery in Sri Lanka is functioning normal. However, outsiders are not allowed to board ships. Hence, PODs and other documents will be sent onboard together with shipment boxes to get ships stamp & signature.
UAE expected to have a four-day Eid holidays from Monday, July 19 to Thursday, July 22, followed by two-day weekend on July 23 and 24. All pre-alerts & delivery instruction for these days must be received in advance for planning. Dates are yet to be declared by government officials based on the moon sighting.
AIRFREIGHT: No delay notifications from major carrier.
SEAFREIGHT: Space issue to few sectors, please cross check for the space.
TRUCKING: Abu Dhabi deliveries require 2 days prior notice for gov. approvals following covid protocol.
IMPORT: Operates as usual.
ONBOARD: Limited persons will be permitted to attend vessel @ Jebel Ali, rest all open as normal
Please be informed that, as announced by the Ministry of Human Resources that the UAE's midday break rule is effective on 15 June to 15 September 2021.
Working under direct sunlight will not be allowed from 12:30pm to 3:00pm.
All in functional as normal, only Abu Dhabi trucking it is 3 days prior confirmed schedule required for obtaining PCR test and boarder approval for driver.
As at today, our Egypt office & Warehouse are fully functioning for 100%. In case we face Covid-19 case in our office or warehouse, we will be ordered by Government official to close office or warehouse for 1-2 days for Virus Disinfection. Once Virus Disinfection is done, we will be able to go back to office work.
AIRFREIGHT: Airfreight is functional normal. No backlogs or delays.
SEAFREIGHT: Same, e.g. port congestions, corona diseases/quarantine/limited staff at terminals. Sea freight works normal. Quarantine checks happen as precautions measures without any limitations in staffing or terminals
TRUCKING: Trucking is working normal with no delays or limitations
IMPORT: Import handling for Air is functioning normal, no limitations or restrictions in staff or terminals.
ONBOARD DELIVERIES: Onboard delivery in Egypt is functioning normal. onboard delivery occurs while staff is following daily healthy. Precautionary measures come into effect.
AIRFREIGHT: Airfreights can be cleared and delivered but directly flights to some location in country being affected. Also, domestic connections with reduced flights availability. Some destinations being attended via GRU in São Paulo, which is the best option. Delivery occurring to other location via trucks which might be quoted separately due high distance and consequently costs involved.
SEAFREIGHT: So far, no restrictions but small delays can be expected due to reduced Custom´s staff at ports;
TRUCKING: Truckers in Brazil have blockaded roads in support of President Jair Bolsonaro, and call for the dismissal of the Supreme Court justices.  
A joint bulletin from the Infrastructure Ministry and Federal Highway Police said, there were concentration points on federal highways in 14 states with interdictions in 5 of them: BA, MA, MG, RS and SC. As per last information received, the police had opened several highways in the morning, and that demonstrations were no longer blocking all of traffic. We will be monitoring and any news we will let you know. 
IMPORT: No impact on clearance activities despite the reduced Custom´s staff. Airfreight we require 5 working days and sea freight about 7 days. 
ONBOARD DELIVERIES: No restrictions.
Please contact us for any specific arrangement and we will look for the best solution.
We will continue to advise you as we see critical events.
Thank you for your business and your trust.
DUR / JNB / RIC– all back to normal now. However we can expect delays due to backlog of cargo. There is a strong army presence along the entire route to protect the truckers.
PLZ – back to normal.
CPT / SLD – not affected.
Vessels berthing at Richard's Bay will likely be delayed.
AIRFREIGHT: Severe delays (4-7 hours) experienced when collecting airfreight imports at JNB due to the high volume of cargo being handled for the entire country. Transporters have since 01st December 2020 implemented a surcharge of R750,00 / $50,00 for all collections at JNB airport. They  have  now  agreed  to  only  implement  the  surcharge  if   the  wait  is  more  than  1 hour.  International  flights  arrive  at  CPT  and  JNB  only.  Cargo  for other destinations  moved  by  road.
SEAFREIGHT:  All ports operating as normal, but delays can be expected as the backlog is cleared.
TRUCKING:  Trucking between JNB>>>DUR now in operation. Expect delays due to backlog.
BORDERS: Land borders are open but severe delays experienced due to insufficient health authorities processing COVID-19 testing.
IMPORT: Long handling times for clearance due to shift working/rotation, corona/diseases/quarantine/limited staff at airlines/airports/ports.
ONBORD DELIVERIES: Slight delays due to corona testing but mostly back to normal. Delivery personnel not allowed on board the vessel.
Things are getting back to normal in Panama. Skeleton staff will be available through mail and cell phones and Import/export and DOB operations will be carried out as usual. We are releasing during weekends but we can experience some delays in availability of cargo, as all in subject to WH airline personnel. (weekends the workforce its always reduce)
AIRFREIGHT IMPORTS: Kindly note that we will not be able of releasing cargos during weekends (only until Saturdays 0800hrs to 1200hrs). So, we kindly request to book your cargoes with arrival week days.  Otherwise we will not be able to release and deliver.
Below Airlines warehouse working schedule for releases.
Daytime schedule:
Monday to Friday: 0800hrs to 1600hrs
Saturday:                      0800hrs – 1200hrs
Nighttime schedule:
Monday to Friday: 2130hrs to 2300hrs
Saturday:                     1930hrs – 2130hrs
Sunday:                       1930hrs – 2130hrs
ONBOARD DELIVERIES: Clearance/on board delivery running at 1-3 working days (weekdays) Please send pre-alerts arriving weekdays.
There is a severe shortage on equipment and trucks to pick up containers from the ports these days. Some drayage companies are booked several weeks out. Due to unprecedented record level of imports arriving into the U.S., there is a severe CHASSIS & LABOR SHORTAGE + PORT CONGESTION .  Please expect Delays & potential Increased Costs.
Current status of New Orleans after the recent hurricane. Most places there are still more or less shut down. Still about a half a million people are without power. Airlines ground handlers and LTL deports are still more or less shut down. Our agent there is operating best they can on Generators and using their mobile phones. It will be several more weeks if not months before the area is back up to full operation again.
AIRFREIGHT: We are experiencing now that airlines are filling up the space quickly right now. Can go less than an hour and we confirm a shipment and the booking we wanted the space is already gone. A lot of backlog heading into SIN from here right now. Most common carriers (Eva & SQ) going there are fully booked up for a week or more in some cases.
Air freight lift is showing some back logs to selected destination such as South America. Asia and Europe are not backlogged ex the US at this time.  Pricing is fluctuating on a daily basis to all destinations. PLEASE TRY TO AVOID USING JAPAN AIRLINES 131 PREFIX. This airline ends up trucking the last 1-2 legs of the shipments, their local handling partners is one of the worst, HUGE delays and no proper tracking and follow up from the airline, it will arrive when it arrives they advise us mainly.
COURIER SHIPMENTS : Be aware that DHL/UPS/TNT/FEDEX has had HUGE trouble lately with HIGH DEMAND and they have not had enough employees and trucks to keep up with their volume on the domestic movements. SO HUGE DELAYS ON SOME SHIPMENTS.
SEAFREIGHT: Ocean Imports: No change noticed on wait times or truck availability to collect ocean freight. Exports from Asia are very heavy, severe backlogs are being experienced in Los Angeles & East Coast for in bound containers. Present back log at Los Angeles can be 4 to 6 weeks. Container Shortages are being experienced both inbound and outbound. Shipping lines has stated moving containers from the West coast to the East coast, due no more space on the West Coast. Savannah, Charleston area is almost impossible to get trucks,  Pricing is fluctuating on a daily basis General Rate increases are being announced for this month.  New long-term contracts are not being entertained by ocean carriers due to the volatility.
TRUCKING: HUGE delays with LTL and same with Courier shipments, once they have processed customs they now go a lot on their domestic trucks and causes huge delays. We have really seen huge impacts on the trucking with LTL carriers. Some LTL terminals have struggled more than others, but in general because of lack of trucks and drivers as result of when Covid 19 started and when shut downs happened, a lot of drivers lost their jobs and drivers whom owned their own trucks eventually lost their trucks due to economy. Now the demand is back up and booming, so now they see result of a lot less trucks and drivers. Same time the situation with the continued problem with drayage and container overflow in the US. This has caused a lot of LTL shipments to get delayed when going from hub to hub and to final consignee. So when and if shipping LTL now especially, it is very important to give some extra cushion on the timing if possible for delays.
Hot shot trucking has been running pretty normal until lately, also here now due to extreme high demand all over. Seeing difficulties getting 18 wheelers and also Hazmat drivers and trucks and availability and rates are going up like crazy on certain trucks and lanes these days, especially out of town and interstate runs.
IMPORT: Airfreight: Airlines have longer than normal waiting times for collection due to short staff and reduced opening hours. Some airlines (AA, ANA, BA, JL) are no longer open on the weekend so not possible to pick up cargo until Monday with weekend arrivals if needed. KLM is closed on Sunday's and close earlier on Saturday (1600) so difficult to get anything from KLM on weekend if Sat arrival. Customs: Longer processing times for CASR due to short staff / staff rotation – currently working every other day. Several airlines and handling partners have again increased their rates.
ONBOARD DELIVERIES:  Everything is still pretty much going as normal with those.
Below are links about the port congestion in Savannah and the nationwide trucker shortage: The trucker shortage issue has been on-going for a while now, but seems it is getting worse. I can't say for sure or not, but possibly could be the pipeline shut down on the east has effected this some as well. I know a lot of areas on the east coast were having fuel shortages due to that.

https://www.freightwaves.com/news/savannah-container-moves-jumped-48-in-march
https://theloadstar.com/savannah-leads-us-ports-in-expansion-drive-to-beat-congestion/
https://www.foxbusiness.com/lifestyle/truck-drivers-shortage-2021
Want to know what services we can offer for you?