Weekly update COVID-19 | Week 19 | 2023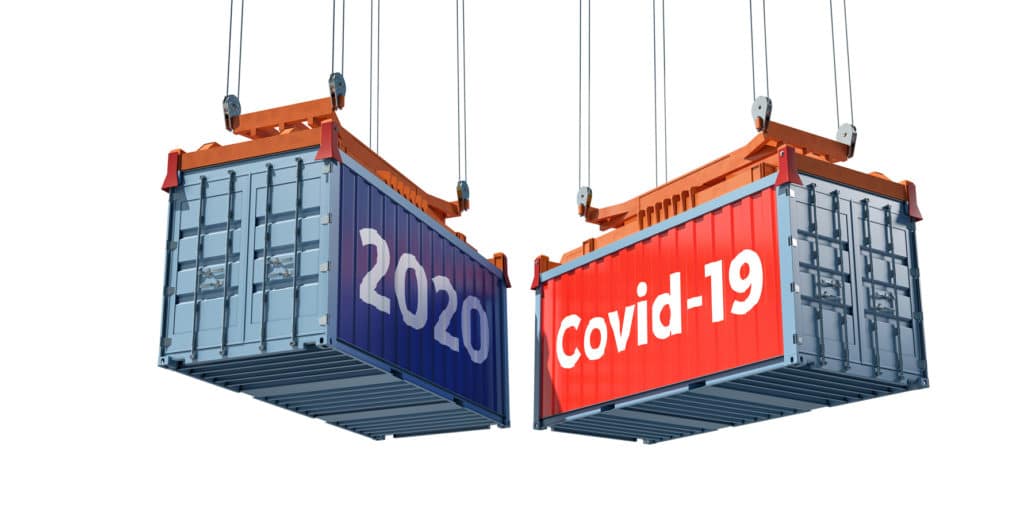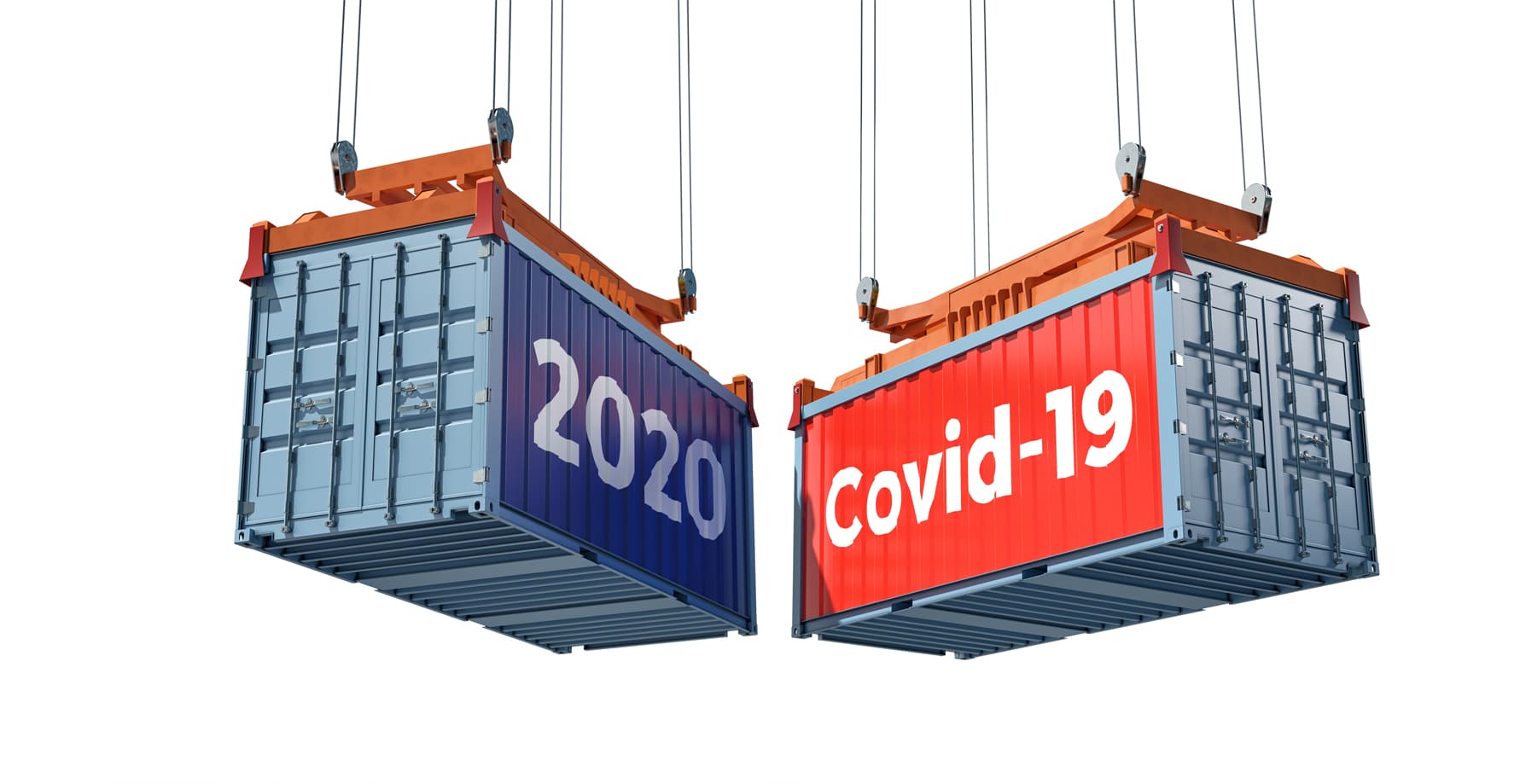 Marinetrans will keep you informed on Corona related changes concerning your transport of spare parts with our weekly updates per mode of transport and per region – along with the necessary measures that need to be taken. We will continue to work in a force majeure situation, case by case and will do all that is possible to find the most economical solution to meet the delivery deadline and to make your business run smoothly.
Trends to watch:
• [Ocean – TAWB] Overall space is available on both coasts as capacity has steadily increased and demand has remained below what was seen in 2021-2022. As more vessels and carriers have entered the market, there is plenty of supply, with shipping lines looking for extra cargo to fill the additional capacity. Expect the situation to last beyond Q2 2023.
• [Ocean – LATAM] Volume for Intra-Americas trade lanes (LASB/LANB) has softened across the board due to multiple factors: inventory overstock, slack seasonality, high inflation rates in key countries like Brazil, Chile, Colombia, etc., and softer demand in general.
• [Ocean – FEWB] Blank sailings and sliding vessels reduce weekly capacity from Asia in order to balance low demand. Spot rates on the trade have decreased, leaving a narrow margin between them and FAK rates.
• [Air – Asia] Freighter capacity is being retired, specifically on Transpacific, as they lose money at low sell rates and high fuel costs. This will continue if the rate and fuel costs do not improve. Demand is expected to pick back up, driven by product launches and improved economy in Q3.
• [Regional update – India] Air space is available, and schedules are reliable for India/Sri Lanka/Bangladesh/Pakistan; ocean space and schedules are reliable; trucking is functioning normally, and equipment is widely available.
Runway maintenance at Shanghai Airport is impacting capacity from China. There is still enough capacity to move the demand and no backlog as of now, but rates from China will likely go up soon as a result.
The market has picked up on the Far East Westbound (FEWB) lane, and we see less volatility from major gateways. Airlines hold rates high for the ongoing negotiation season, encouraged by positive yields in the second part of March, and do not anticipate the market returning to Q1 low rates.
Transit times have increased to most destinations by 2-4 days additional. Covid-19 Surcharges have been implemented and raised again since last year. All shipments coming into the EU now have to be cleared by customs. Before, there was no custom clearance if the value was Euro 22 or less. All these e-commerce shipments to private people must be cleared, causing massive courier backlogs to arrange the clearance. Delays 3-7 days.
Shipping by Full Container Loads (FCL) is more reliable than shipping via Loose Container Loads (LCL).
Blank sailings have been around 64% on Asia > North America lanes in the first three months of the year, which is a slight uptick in percentage from the 2022 averages (when blanks were mostly due to congestion). As a result, total effective deployment has been the lowest since before the pandemic.
Volume for Intra-Americas Trade Lanes has softened across the board. There are multiple reasons for this: inventory overstock; slack seasonality; and high inflation rates in key countries like Brazil, Chile, and Colombia.
Spring Thaw weight rules will be implemented in Montreal from Monday, March 20th to Friday, May 19th, a period during which heavy vehicle load limits are reduced on all public roads—during this time; carriers can handle up to 40,000 lbs of cargo.
The number of newly infected persons in Germany is at its highest level since the outbreak of the pandemic, with more than 37,000 within one day, but so far are no new restrictions and no new lockdown in sight. At this stage, our office is fully operational.
AIRFREIGHT: Shanghai is still very difficult Very expensive, and space is also not available. It will take some time until that has calmed down. In general, available Flight capacities are very limited and partly booked out far in advance.
SEAFREIGHT: There are still significant delays in arrivals and departures. The biggest problems now are the lack of equipment and the restrictions on the delivery of containers (max. 48-72 hours before departure), as all container terminals are still overcrowded due to delayed ships.
TRUCKING: Normal. No problems/delays.
IMPORT: Air cargo import can be handled without any obstacles or delays, but we are facing significant problems with air freight imports via Frankfurt airport.
Due to the high import volume and changes in the IT system, huge backlogs cause delays in transit of import shipments to Hamburg.
For Sea freight there are significant delays in the arrival of containers due to late departures at shipping ports.
ONBOARD DELIVERIES: Normal. No problems/delays.
AIRFREIGHT: Airports are more congested and all of them invoice us a surcharge for COVID when collecting any cargo from their warehouse. Regarding Export, fewer flights are available and air rates have increased for some destinations.
SEAFREIGHT: Normal. No problems/delays.
TRUCKING: Trucking working as usual.
IMPORT: Longer waiting time due to customs working from home and therefore, slowing the process.
ONBOARD DELIVERIES: There are some terminals where we can have limited access to vessel, hence in such case POD cannot be obtained
We would like to provide you with a brief update on the latest market conditions out of Amsterdam's key destinations:
Singapore (SIN): We are pleased to announce our newly lowered allotment rate starting week 22.
Houston (IAH): We are pleased to announce our newly lowered allotment rate starting week 22.
Air Import: airfreight is going pretty well—no significant delays at the ground handlers.
All Operations are normal. Logistics, transports and main necessary production and business lines will stay on work as normal in this period.
IMPORT: Normal. No problems/delays.
ONBOARD DELIVERIES: Normal. No problems/delays.
Greece lockdown lifted. All services and facilities are working. For our branch, we are 100% back in office (government issued statement for unvaccinated employees to provide weekly rapid test results /penalties for noncompliance). Warehouse is on normal staff working.
AIRFREIGHT: We're still facing serious backlog & congestion for most key destinations globally and rates are increasing day by day (over-peaking especially for the past 2 weeks).
SEAFREIGHT: No major problems on Export / import, But – No stabile rates & congestion issues. Delays on unstuffing LCL shipments.
TRUCKING: No delays for the time being but facing capacity issues for trucking to EU / Turkey. Working on more frequent stabile routings, especially to NL/DE/TK.
IMPORT: Import handling for Air is functioning normally (only DHL handler at airport has restriction on pick up timeframe 11:00-16:00 our LT every working day).
ONBOARD: No restrictions or COVID related delays to go onboard.
AIRFREIGHT: Both airfreight rate and space situation are stable. From March 1st, all shipments sent to the EU from 3rd country by air must submit the EORI number and HS Code(6 digits). Loading on aircraft is restricted if this information is not provided in advance per EU regulations. Therefore, compliance with these requirements is mandatory.
SEAFREIGHT: Both ocean freight & space situations are stable.
ONBOARD DELIVERIES: It's going smoothly without any delays, as usual.
TRUCKING: Trucking handling is functioning normally.
IMPORT: All import handling is usually working. It's going smoothly without delays.
AIRFREIGHT: Airfreight shipments could be cleared and delivered onboard on a timely manner. We need copies of AWB, invoice and Packing list 2 working days before shipment arrival.
SEAFREIGHT: Due to current limitations because of Covid 19, we need minimum 4 working days to clear Sea freight shipments and arrange onboard delivery. Copies of BL, invoice and PL required well in advance (minimum 3-4 working days before shipment arrival).
TRUCKING: No delays observed, trucking functions are normal.
IMPORT: Limited staff at all key points. Hence, send us Shipping documents for well in advance (as mentioned above).
ONBOARD DELIVERIES: Onboard delivery in Sri Lanka is functioning normal. However, outsiders are not allowed to board ships. Hence, PODs and other documents will be sent onboard together with shipment boxes to get ships stamp & signature.
AIRFREIGHT: All terminals are working at total capacity.
SEAFREIGHT: Terminals are functioning as usual.
TRUCKING: All ports are open as usual; you need a green pass for access.
IMPORT: Operates as usual.
ONBOARD: No more restrictions.
We are functioning our office with 100 % strength.
AIRFREIGHT: Flights space availability is getting gradually better, and rates are also getting a little cheaper but still higher side than Normal time specially for Europe & US.
SEAFREIGHT: Sea Freight functioning with good success. Inventory of containers are also limited and rates for Europe and Far East sectors has increased.
TRUCKING: Trucking is working normal.
IMPORT: Export/Import is functioning Normal at Airport and Sea ports.
ONBOARD DELIVIRIES: All imports for on board deliveries are functioning as normal and going on with good success with some restrictions/guidelines.
AIRFREIGHT: All terminals are working at total capacity, but DNATA still has only 24 hrs free storage.
SEAFREIGHT: Terminals are functioning as usual.
TRUCKING: All ports are open as usual; you need a green pass for access.
IMPORT: Operates as usual.
ONBOARD: No more restrictions.
Currently issues we have experienced lately is:
1.Severe berthing delays at all South African Ports due to inclement weather conditions which is further compounded by ageing equipment.
2.Shortage of air cargo capacity and airlines upselling on rates quoted.
PLZ – back to normal.
CPT / SLD – not affected.
Vessels berthing at Richard's Bay will likely be delayed.
AIRFREIGHT: Severe delays (4-7 hours) experienced when collecting airfreight imports at JNB due to the high volume of cargo being handled for the entire country.
SEAFREIGHT: All ports operating as normal, but delays can be expected as the backlog is cleared.
TRUCKING: Trucking between JNB>>>DUR now in operation. Expect delays due to backlog.
BORDERS: Land borders are open but severe delays experienced due to insufficient health authorities processing COVID-19 testing.
IMPORT: Long handling times for clearance due to shift working/rotation, corona/diseases/quarantine/limited staff at airlines/airports/ports.
ONBORD DELIVERIES: Slight delays due to corona testing but mostly back to normal. Delivery personnel not allowed on board the vessel.
As at today, our Egypt office & Warehouse are fully functioning for 100%.
AIRFREIGHT: Airfreight is functional normal .no backlogs or delays
SEAFREIGHT: Same, e.g. port congestions, corona diseases/quarantine/limited staff at terminals. Sea freight works normal. quarantine checks happen as precautions measures without any limitations in staffing or terminals
TRUCKING: Trucking is working normal with no delays or limitations
IMPORT: Import handling for Air is functioning normal, no limitations or restrictions in staff or terminals.
ONBOARD DELIVERIES: Onboard delivery in Egypt is functioning normal. onboard delivery occurs while staff is following daily healthy. Precautionary measures come into effect.
Please contact us for any specific arrangement and we will look for the best solution. We will continue to advise you as we see critical events. Thank you for your business and your trust.
AU offices remain open and operational 100% with limited Covid restrictions currently in place.
AIRFREIGHT: Import airfreight remains restricted due to flight limitations and airline backlogs coming into AU.
SEAFREIGHT: Delays are being experienced due to congestion through transhipment hubs to AU, plus local AU ports becoming congested with further unpack/handling delays.
TRUCKING: AU internal transfer delays are further being experienced due to cross border checks plus increased volumes causing added handling delays.
IMPORT: Customs clearances going through with minimal delays currently. Some handling delays at terminals due to congestion.
ONBOARD DELIVERIES: Deliveries to vessels still operating normally, but subject to port/berthing changes and added time is recommended for import handling to vessels.
Covid is basically a non-issue anymore when it comes to restrictions. People are still getting Covid and sick, and spreading is worse now during holidays. Most of the issues we are facing now are economic related. Staff shortages due to sickness, hazardous fuel, trucking prices, inflation, supply chain backlogs, etc. Much of it is due to the effects of Covid over the last two years, conflicts overseas, etc.
AIRFREIGHT: High demand for Airfreight is causing all airlines to fill the space quickly. It can go less than an hour, and we confirm a shipment, and the booking we wanted the space is already gone. Air freight lift shows some backlogs to selected destinations such as South America, Asia, and Europe, which are the Best to book PRIORITY CARGO!
COURIER SHIPMENTS: Expect delays of 2-3 days.
SEAFREIGHT: To better inform you of the current operational situation in the U.S., we would like to provide you with the following updates. Vessels continue to be pushed further off the proforma schedule causing blank sailings, and the continuous increase of import volume within the past two years has affected operations in almost all areas of the country, creating delays.
The current event in Ukraine impacts vessel routing, schedules, ports, and rails, especially in Eastern Europe, aggravating delays and congestion. Container availability in the USA is tight in the South Atlantic Coast and Gulf Coast areas. Each month, high cargo volumes continue to enter the U.S., with most North American ports facing berthing congestion. Some carriers are omitting ports and altering service schedules on US East Coast due to high congestion and delays.
TRUCKING: Delays are expected on most less than full truck loads, and fuel surcharges are very high. Demand remains high for space.
IMPORT: Airfreight Houston: Airlines have longer than normal waiting times for collection due to IAH All Terminals being rebuilt. Some airlines (AA, ANA, BA, JL) are no longer open on the weekend, so not possible to pick up cargo until Monday with weekend arrivals if needed. KLM is closed on Sundays and close earlier on Saturdays (1600), so challenging to get anything from KLM on weekends if Saturday arrives.
ONBOARD DELIVERIES: Everything is going as usual.
** National Holiday Notice – November 15th (Monday) "Proclamation of the Republic" **
** Local Holiday Notice (Santos, São Paulo and Rio de Janeiro) – November 20th (Saturday) "Consciousness Day" **
Airfreights: can be cleared and delivered and depending of the region, spare parts can be forward directly to destination, without pass to GRU, however, the best option nowadays is being attended via GRU in São Paulo and from there continue by truck to the delivery Ports.
SEAFREIGHT: So far, no restrictions.
TRUCKING: TRUCK DRIVERS STRIKE – At the moment the main highways in Brazil are not blocked, also considering that Government increased the security to avoid it.
At Santos port, the transportation of empty containers between Santos x Guarujá (internal Haulage) are being totally affected due to lack of trucks. The empty return to the marine terminals and depots is reduced considerably.
Regarding laden containers, the delivery of export units is being performed under Military Police escort via convoy operation, to avoid blockage and not put in risk the safety of others truck drivers. The import units are being kept at marine terminals and there are plans to have it collected with escort too, once marine terminals might face issues with yard occupation soon.
Operations of Solid Bulk and other cargoes are also being direct affected due to lack of trucks. The Agencies Union as well as Marine Port Operators Syndicate are working to push authorities to provide security for the drivers to enter the port area, since the manifestants are based on the port entrance area to intimidate the ones who are still working. The main reason for the strike is the increases of diesel/fuel, which had already 8 adjustments along the current year. Also, some past demands as freight levels plan, tolls costs reductions among others are part of the requirements.
The Government offered an assistance value of BRL 400,00 per month, which as per Truck Driver's Union are not enough. There are some rumors that strike movements will be reduced gradually as from now considering that, not working, the independent drivers can't guarantee their revenues. Security level (ISPS Code) of BRSSZ/Santos port is being elevated from level I to level II as from Nov 01st 00h01 /2021.
It means that marine terminals and others port facilities must to apply additional security measures. On the notice, the Authorities determined that monitoring via camera must be increased, and also give authorization for Military Police of State to have free access at port. Important to inform that vessels at port also need to take necessary measures on board looking to comply with that.
IMPORT: No impact on clearance activities. Airfreight we require 3 working days (depend of location) and sea freight about 5 days.
ONBOARD DELIVERIES: No restrictions.
All ok so far. No strikes, no curfew, airlines, ports and transport companies are working as usual. We are releasing during weekends, but we can experience some delays in availability of cargo, as all in subject to WH airline personnel. (on weekends the workforce its always reduced)
Just to keep in mind:
AIRFREIGHT IMPORTS: Kindly note that we will not be able of releasing cargos during weekends (only until Saturdays 0800hrs to 1200hrs). So, we kindly request to book your cargoes with arrival weekdays. Otherwise we will not be able to release and deliver.
Below Airlines warehouse working schedule for releases:
Daytime schedule:
Monday to Friday: 0800hrs to 1600hrs
Saturday: 0800hrs – 1200hrs
Nighttime schedule:
Monday to Friday: 2130hrs to 2300hrs
Saturday: 1930hrs – 2130hrs
Sunday: 1930hrs – 2130hrs
ONBOARD DELIVERIES: Clearance/on board delivery running at 1-3 working days (weekdays) Please send pre-alerts arriving weekdays.
Want to know what services we can offer for you?