Marinetrans and Justdiggit have partnered up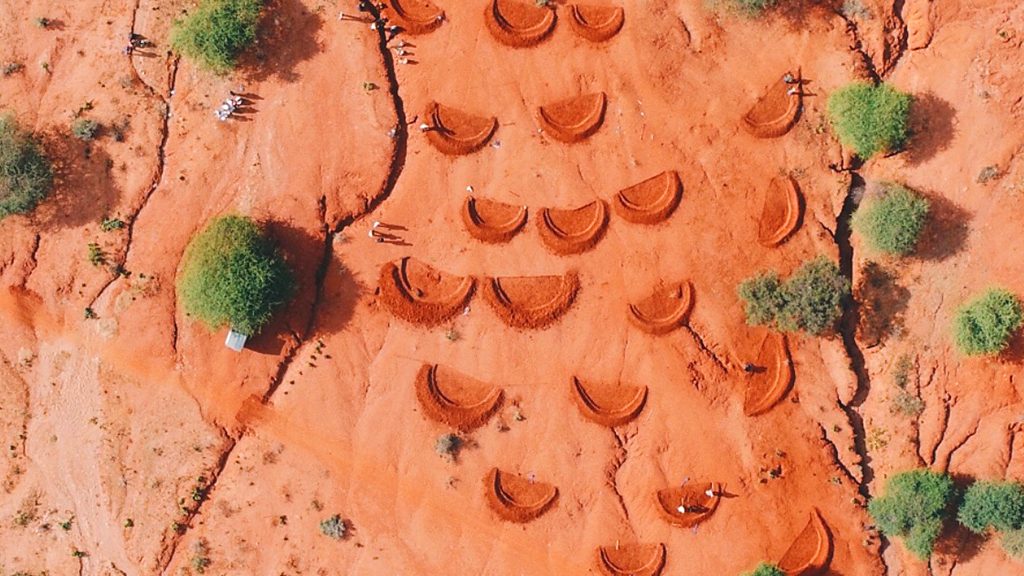 The collaboration with Justdiggit is an important part of MT's Going Green mission. Justdiggit is a non-profit organization dedicated to increasing landscape restoration programs with a positive climate impact. Their programs enable vegetation to grow sustainably and flourish in the drylands of Africa. To stop irreversible damage to the planet that sustains us, it is important to act together and sustainable.
Steven Forsberg, Group Director of Marinetrans, said: ''We are very excited to have partnered up with Justdiggit, who is dedicated to climate change. They accomplish this by digging and re-growing trees in Africa. We think it is necessary to think green and act sustainable. With a green mindset for the future, we believe that we can connect every business and individual around the globe.''
Marinetrans is committed to reducing carbon emissions in the logistics industry. As a global forwarder with a leading role in time-critical logistics, in cooperation with 3PL sister company BGL. Marinetrans wants to set an example for many others in the industry. With this in mind, Marintrans and BGL introduced their Going Green mission and Carbon Offset Program. Marinetrans believes that sustainability is everyone's responsibility. A Carbon Offset Program has been launched to assist customers in calculating and offsetting CO2 emissions, with the goal of providing more sustainable transport through dedicated partners. Marinetrans will offset all direct CO2 emissions and is aiming to create a positive climate movement by 2030 and subsequent years.
Monitoring the carbon emission is the start of a more sustainable future. Marinetrans has an accurate calculation tool to monitors the carbon emission associated with air freight, sea freight and road transport, and offers carbon reporting service. As of today, Marinetrans and Justdiggit will be working together to offset carbon emissions and to make an even bigger positive impact in countries in Africa.
About Marinetrans
Marinetrans supplies vessels with ship spares and marine equipment from door to deck. Their mission is to help their clients' businesses grow and thrive. The company employs approximately 140 employees across 10 branch offices in Norway, Netherlands, United States of America, United Arab Emirates, Singapore, India, Germany, Greece, Korea and Japan.
About Best Global Logistics (BGL)
BGL specializes in integrated operations of warehousing and transportation services that are complex and time-critical. Their mission is to provide peace of mind to customers through complete and reliable solutions at competitive prices without compromising the quality of their services. The company employs approximately 160 employees across 8 branch offices in the Netherlands, Norway, the United Arab Emirates, Singapore and China.
About Justdiggit
Justdiggit is an established NGO of over 10 years that makes dry land green again by inspiring and activating farmers in Africa – positively impacting climate, nature and people. Degraded landscapes are restored by combining traditional techniques with new technology, data and a strong communication approach. Up to date, Justdiggit has restored 300,000 hectares of degraded land and regenerated more then 10 million trees. Vegetation decreases the amount of CO2 in the atmosphere, by mean of biologic sequestration, ultimately leading to the mitigation of global warming. But that is just the start: they are on a mission to regreen Africa by 2030, effectively cooling down our planet. Together with millions of farmers. And together with Marinetrans. Dig in! 
Want to know what services we can offer for you?